The Essence of Mindful Luxury
Enhance your state of mind
Blossom creates luxury aromatic soy wax melts to bring to your home a sense of joy and serenity.
By crafting fragrances from the highest quality, our desire is to provide a selection of scents in a single package that is inspired by moments we cherish and celebrations we will never forget.
Evoke the tranquility of a garden with our floral home fragrances.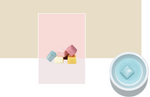 100% organic
SMELTS: Scented Wax Melts
It is a flameless alternative that adds instant warmth and aroma to the atmosphere of any room. Each high-quality Smelt is highly scented with aromatic essential oils. They last long and provide a powerful yet pleasant aroma that you'll absolutely love. Choose from a large selection of sublime scents to create a warm, inviting atmosphere in any room of your home.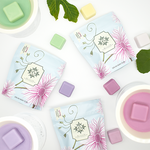 Flameless
Wax Warmer
These pieces of scented wax are used in conjunction with an electric wax warmers that will slowly melt the wax using indirect heat. This gives off the same warm scent of a scented candle without the open flame making it a enjoyable experience.
Shop now
Let customers speak for us